1918 Sherwood Glenn Bloomfield Twp MI, 48302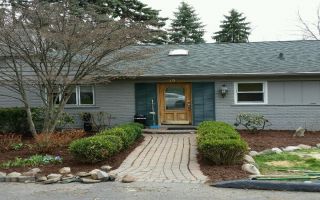 Click On Any Photo For A Larger View
Property Type:
Residential
City/Zip:
Bloomfield Twp, 48302
Description:
Partially updated brick ranch in private setting in South Wabeek great 'as is' or for a new build site. Features include huge outdoor deck, grill, updated kitchen, updated bathroom, hardwood floors, slate foyer, natural fireplace, epoxy garage and basement floors and Birmingham Schools. 24 hour notice to show. ** Also for sale as a New Build. See MLS #217024207 **
To see this property call Lee Morof at 248-514-2640 today!
"SLEEP GOOD AT NIGHT!"
Request More Info Map This Location Mortgage Calculator Print This Page
This Property Marketed By Lee Morof (248) 514-2640
| Home | Property List | Previous Page | Search |