Troy Michigan Real Estate
If you're looking for:
You've found the most up-to-date and complete information about North Woodward in Southeast Michigan. All your real estate needs are here at your fingertips!
Southeast Michigan Real Estate Specialist
Lee Morof has lived and played in the North Woodward area of Southeast Michigan his entire life. As a licensed real estate broker and attorney, Lee specializes in helping people buy or sell homes with the least amount of hassles.
Sellers
Lee will help you sell your home in the shortest amount of time and for the most money with his 30 Day Marketing Plan:
Lee sells 95% of the homes he lists...compared to the local average of 30%.
Lee's listings sell at 98% of the listed price...compared to the local average of 74%.
Work with Lee and you'll sell your home in short time with fewer complications and without making legal mistakes that could cost you thousands of dollars.
Michigan Foreclosures
If you've been hit by the current economy and are worried about becoming one of the Michigan foreclosures, let me help you with a better alternative, a short sale. Contact Lee Morof now for more information!
Buyers
Troy Michigan was ranked 22nd on CNN Money's list in 2008, as one of the "Best Places to Live." Troy offers its residents: Easy access; friendly neighbors; recreation and affordable Troy Michigan real estate.
Whether you're a first-time home buyer, moving up to a larger home, relocating from out-of-town, looking for Michigan foreclosures, or you're a Southeast Michigan real estate investor, Lee Morof can draft a contract for sale and negotiate the best price. Contact Lee Morof.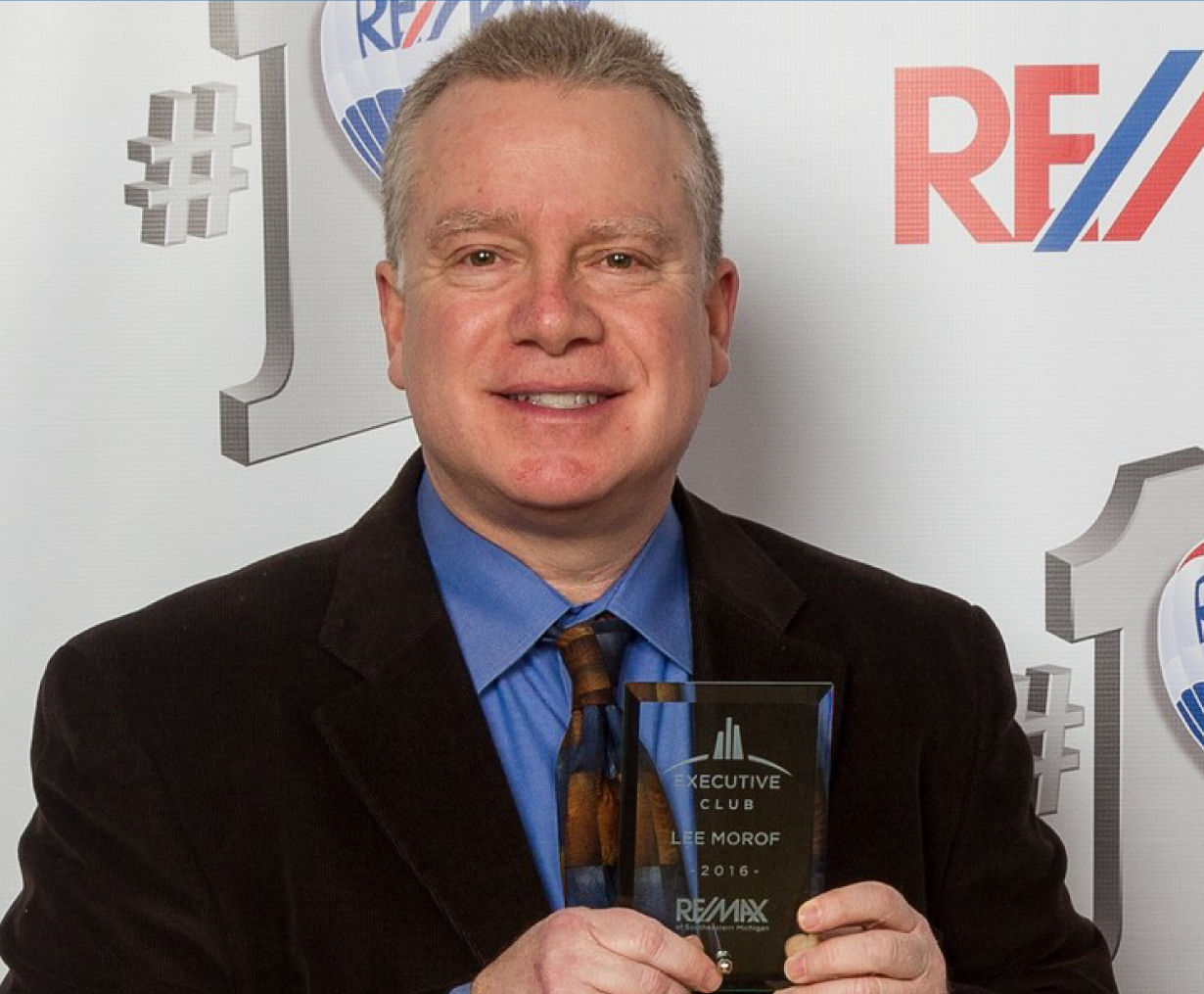 Lee received the ReMax 100% Club Award for Achievement
Not A Typical REALTOR®
Lee Morof has been a real estate lawyer and broker since 1986 and has represented thousands of consumers just like you.
Lee Morof will provide prompt, courteous and immediate service. When you hire him as your agent, you gain peace of mind and your investment is protected.
Come Home to Troy Michigan Real Estate
Ready to buy Southeast Michigan real estate in Birmingham, Southfield, Royal Oak, Bloomfield Hills or Troy Michigan real estate? Contact Lee Morof today!