Licensed Real Estate Broker and Attorney

Selling Oakland County Southeast Michigan Real Estate
Not Your Typical REALTOR®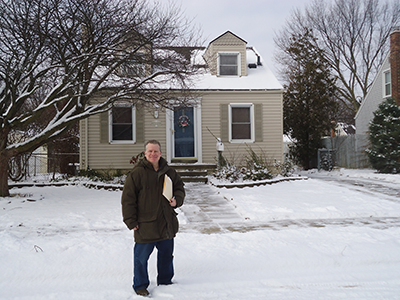 Lee is both a REALTOR® and a licensed real estate Lawyer. If you're like most people, buying or selling a home is a major thing. Real estate purchases and sales are anything but simple. Lee has been a Southeast Michigan real estate lawyer and broker since 1986 and has helped thousands of home buyers and sellers just like you. Having this kind of representation is a necessity not a luxury. Contact Lee Now!
(Hear what Lee's clients are saying...)
Not Your Typical Knowledge
Lee received his Michigan Law License in 1986 and his Real Estate Broker's License in 1987. Are you looking for a representative who is knowledgeable, experienced and professional--beyond what is typical? Lee graduated Magna Cum Laude from Hillsdale College with a concentration in Accounting and was in the top one-third of his class at the University of Detroit School of Law. With Lee on your team, you'll have peace of mind that comes from knowing your interests are skillfully guarded. Searching for an agent with education, know-how, experience and ability? You need Lee Morof, contact Lee Morof now.
Oakland County Southeast Michigan Real Estate Agent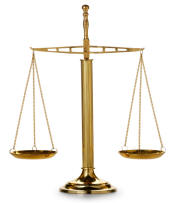 Lee has relationships with local mortgage lenders to assure that you have immediate access to current mortgage loan products, rates and costs. Want an agent who can help you with every critical aspect of your purchase or sale? Lee has long term relationships with home inspectors and other experts that may be needed. Lee has lived in the North Woodward area of Southeast Michigan for his entire life. Local area knowledge is critical when buying and selling. Lee is your source for real estate in the North Woodward area of Oakland County, in Southeast Michigan, as well as the communities of Berkley, Birmingham, Bloomfield Hills Real Estate, Bloomfield Township, Huntington Woods, Royal Oak, Southfield, Troy and Ferndale. He can help you find the neighborhoods and communities to fit your situation. Ask Lee!
Not Your Typical Negotiator
Lee knows how to price your home and suggest staging tips so you will sell it for the most money in the shortest amount of time with the fewest complications. Looking for an experienced negotiator and an accomplished communicator who knows what to say, how to say it and when to say something when representing you? One who has integrity...patience...confidence...and treats all parties with respect? Lee knows how to bring buyers and sellers together and has a proven track record of doing so.
Not Your Typical Exposure
Are you looking for proven marketing that really works? Lee's 30-day Marketing Plan sells 95% of homes he lists at 98% of list price.
Not Your Typical Service

Lee guarantees immediate personalized and courteous service. Looking for a good natured agent who is available when you need him? You won't have to track Lee down. Unless Lee is in court, he returns all calls and emails as quickly as possible, but at least within 5 hours. Sellers receive immediate feedback that Lee receives from other REALTORS® and buyers. Lee is easy going, polite and respectful...agents, buyers and sellers like working with Lee. But that's not all: Lee guarantees that if you're not completely satisfied with his customer service...you can fire him!
Lee Morof: Not Typical
Lee is constantly seeking and learning new and better ways to help you, whether you are buying or selling. Are you are looking for a REALTOR® with beyond-the-ordinary skills, knowledge and experience? Whether he's at your home inspection or meeting with the lender's appraiser, or dealing withe the many issues that come up in the process, Lee Morof is Not Your Typical Agent! Want to know more? Call Lee today at 248-514-2640 or contact Lee Morof today!